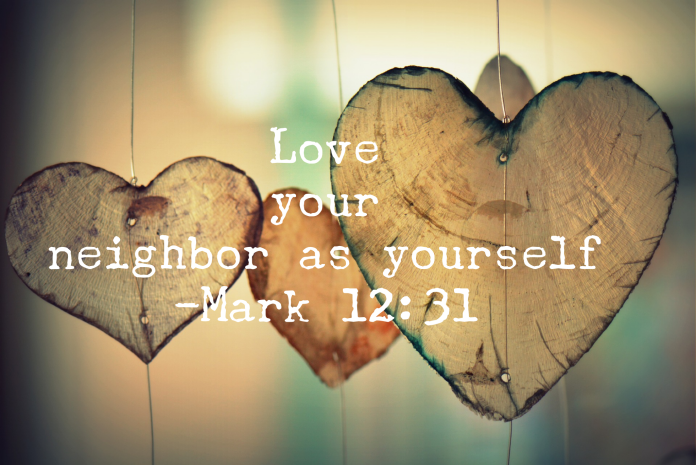 Community Service

The people at Covenant take delight in caring for their neighbors and several of the ways they try to show the love of Christ include:
Offering community clothing exchanges

Hosting a harvest festival each October and offering a free dinner to everyone who attends

Partnering with the Daily Bread Community Food Pantry in Collegeville, PA

Covenant oversees an ongoing food collection to provide support for needy families in our area. Because of God's generosity and grace, Covenant has been able to make monthly donations of about 100 lbs. to the food pantry. We invite everyone to participate by bringing nonperishable foods, paper goods and personal care items to the church; simply place them in the designated baskets near the entrances. Please see the pantry's website for other ways to volunteer.

Partnering with the Keystone Opportunity Center in Souderton, PA

Our church partners with other area churches to provide the salary of Keystone's community case manager who in turn helps encourage and empower community members to become self-sufficient. The Opportunity Center receives funding from the county and state, and while not overtly a Christian organization, they publicly acknowledge that much of their support and many of their volunteers are from area churches. What a testimony to the fact that Christians actively care for their neighbors in need!
Although Bucks and Montgomery counties are 2 of the wealthiest in Pennsylvania, more need exists than we may initially recognize. Housing can be difficult to afford and finding transportation in commuter communities is challenging. We don't frequently see homeless individuals on the streets in Harleysville, but Keystone assures us they are certainly present, often living out of their cars in the Walmart parking lot or other public places.
Keystone is unique because they provide a variety of social services under one roof. The center collaborates with hundreds of local volunteers to:
House the homeless in Bucks and Montgomery Counties emergency and transitional shelters, help with obtaining and maintaining permanent housing
Feed the hungry through a food pantry which serves hundreds
Educate children and adults ESL classes, GED test preparation, family literacy classes, citizenship test preparation, career counseling and guidance
There are many opportunities to get involved individually, as a small group or ministry…
Sort and bag canned goods at the food pantry
Donate fresh produce from your garden or non-perishable food items
Give personal care items (toilet paper, diapers, wipes, etc.)
Donate supplies from Keystone's wish list for those transitioning to permanent housing
Serve as a tutor
Provide transportation
Become a mentor or someone who offers encouragement (in person or on the phone)
Financial donations: $100 helps feed a family for a week, $50 provides educational materials for a student and $25 provides shelter for a family for one night
Foster pets or provide pet supplies (sometimes a pet is a person's sole support system)
Volunteer at a temporary housing unit
Make a meal for a shelter family
Tell others about these opportunities for service

If you would like additional information about how to be involved with any of the services above, please contact the church office.