Fall Clothing Exchange September 20-23, 2023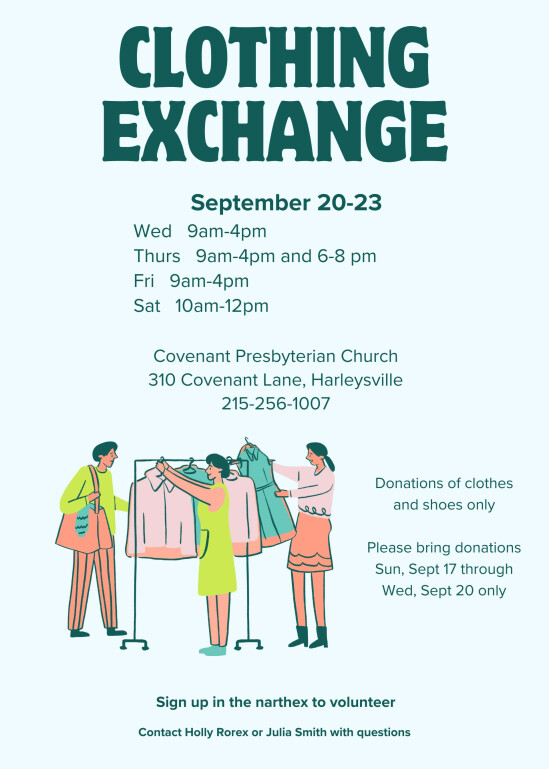 Covenant invites our friends and neighbors in the community to join us for a clothing exchange. Feel free to bring any gently used adult and children's clothing you may no longer need. Please take home "new" items as well. If you currently have nothing to donate, no problem! We still hope you will come and take what is useful to you.
Numerous comments have been received from grateful people who enjoyed this opportunity to find clothing free of charge for themselves, their spouses and their children. Consider inviting your friends to come along with you so that Covenant might be a blessing in their lives.
Clothing exchanges occur twice a year, in the spring and fall. Thank you to everyone who donated and volunteered for the Fall 2023 exchange! Please check back for dates and times of our next exchange.